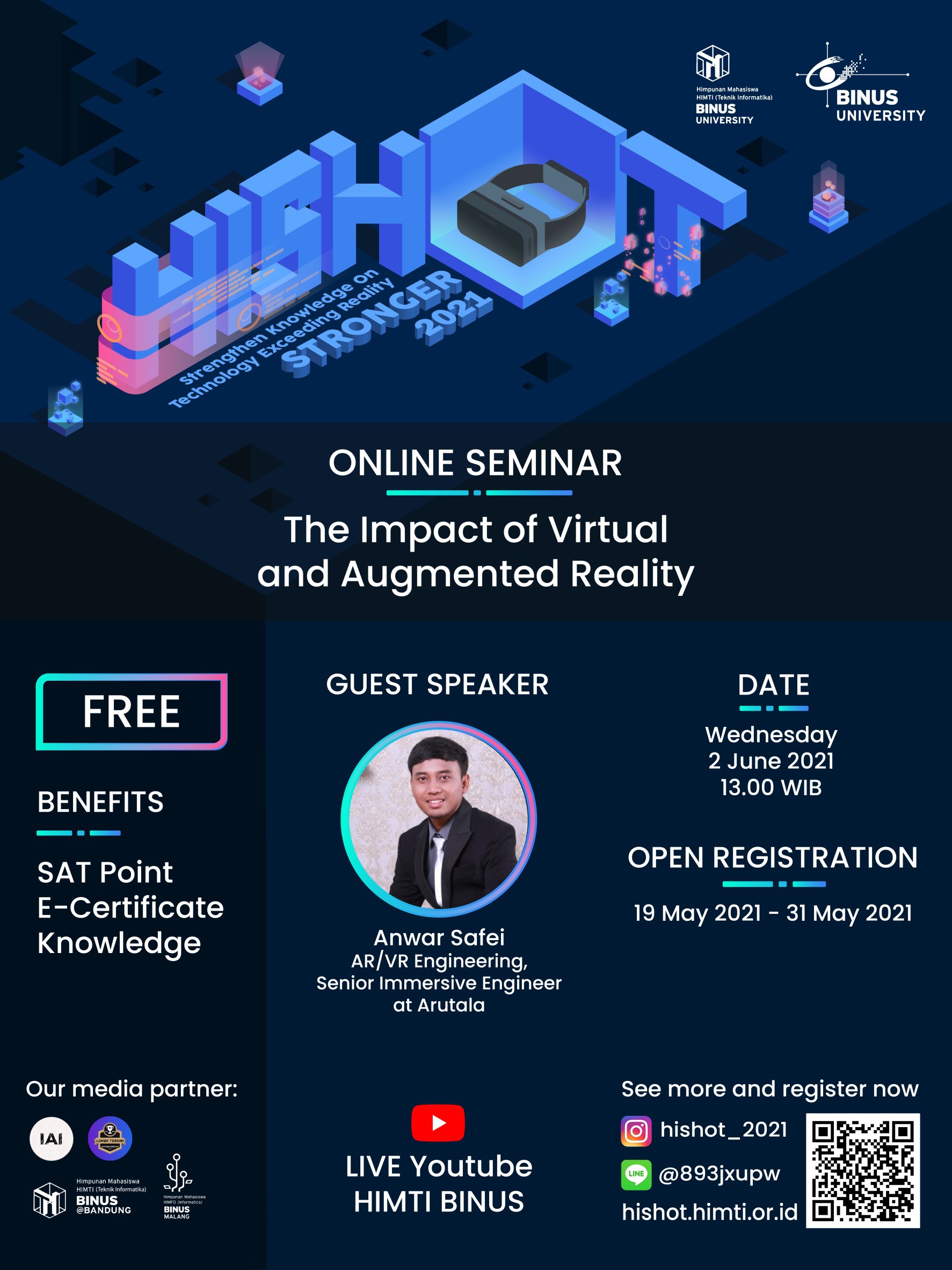 HISHOT 2021: STRONGER
Seminar 1: The Impact of Virtual and Augmented Reality
Individual
Starts at
2021-06-02 06:00:00
19 seats left
Free of charge
You can only register once.
Register to this Event
Registrations are now closed.
Event Description
With the theme of STRONGER: Strengthen Knowledge on Technology Exceeding Reality, we will hold Seminar 1 about "The Impact Of Virtual and Augmented Reality", which will explain the impact of Virtual Reality and Augmented Reality in various fields in the industry. In this seminar, we will listen to a sharing about the technology and learn the potential that both hold for our future.